Debra
Biela
Bass
Guitar,
Vocals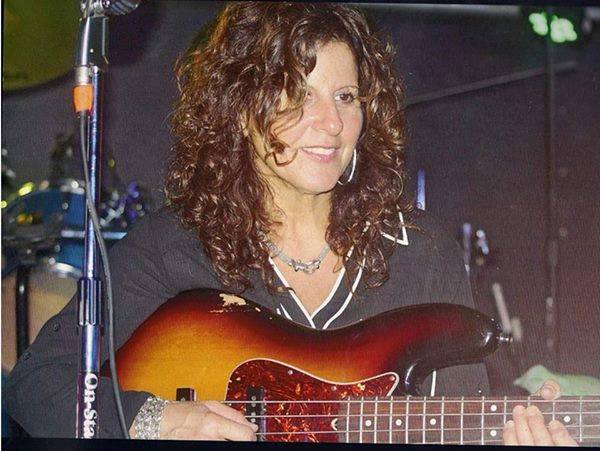 Deb played her first gig at the age of sixteen in her hometown of Waterbury Ct. And now, thirty four years later still is gigging four to five nights a week. She credits her hard working ethics to her one hundred percent Italian heritage, that's what really keeps her and the band rocking for the past eleven years.
At the age of 18 she left for the road and traveled in a show band that took her from Maine to Texas in a Chevy van packed with the gear, she and four woman. Sounds like fun right?
After four years of traveling she left the road and made Virginia Beach her home where she was a part of an eight piece band called the Rhythm and Blues All Stars. There she learned the art of performing on the big stage by opening up for acts like The Beach Boys and Chuck Berry in front of thousands of people... for five years she called Virginia home until moving to Florida in 2000.
There she was offered a gig with her old friend she used to play with in Virginia, Deborah Coleman who was with blind pig records out of Chicago at the time. She was with a national act now and traveled the world... playing on the same bill as Etta James, almond brothers, little Milton, buddy guy... it's hard not to learn what to do up on that stage when you're watching these guys every night. Deb recorded two cd with Deborah Coleman living on love and soul be it both produced by the legendary Jim Ganes.
After getting off the road in 2004 Deb started her own band Deb & the Dynamics... eleven years later they are still voted best local band every year and are known as the hardest working band in southwest Florida... Deb surrounds herself with class act musicians and is proud to be a part of the dynamics.
To be a dynamic you have to give 100 percent every night and that's what these guys do...
Don Hulgas
(Baritone, Tenor Saxophone, Percussion & Vocals)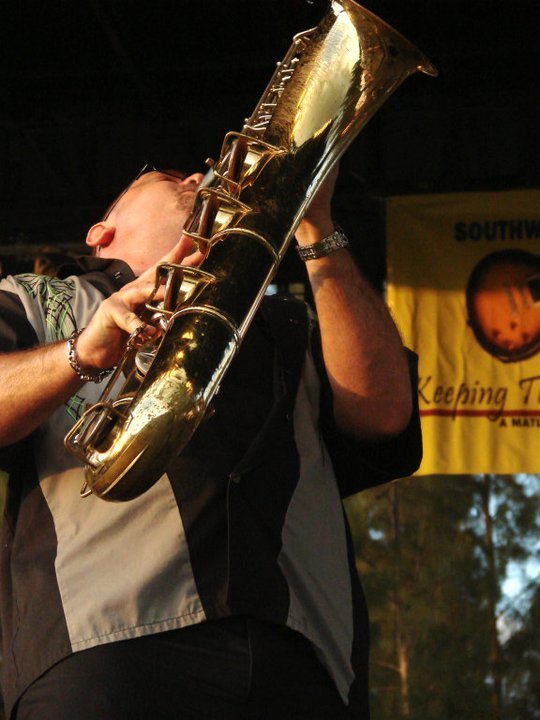 Don has proved to be a wonderful addition, playing shimmering sax solos, solid percussion all the while projecting wonderfully exuberant stage presence.
Don comes from a long family tradition of horn players. His father and grandfather were sax players, as well as his grandfather on his mothers side who was also a clarinet and sax player.
Don began his musical odyssey in his early teens and started playing out at the age of 13 when his father would take him out to clubs to sit in with the bands he knew. His first "paying jobs" were with Brent of Brent's Music Headquarters "Rock and Soul Review" in 1989. The premier show band in the area for many years. This was followed by stints in various other bands throughout Southwest Florida such as the Mambo Brothers, R&B connection, Whitehouse, Powerhouse, Crestliners, Magic Moments, Alter Ego, High Voltage, Real Deal, Uptown Express, Humidity, Perfect Gentlemen, and more.
Among Don's highlights were playing with The 50's band The Del Vikings at a "Night of Doo Wop" festival and getting to blow the original horn solo to "Come & Go With Me". He also fondly recalls playing in Mexico for a week with Powerhouse and also looking out over a sea of 10,000 people at a downtown Fort Myers block party with Rock and Soul Review. Other memorable events were meeting Kenny G and Michael Brecker and getting to discuss music with them back stage. More importantly Don's sites his best career highlight as seeing the look of contentment on his parents face when they came to watch him perform knowing they gave him the gift of music.
Newt Cole
Tenor, Alto Sax, Baritone Sax, Vocals & Percussion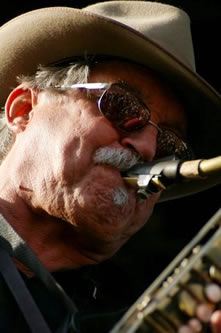 Another native of Michigan and Long time friend of Grahams, Newt also played with the "Jellyroll Blues Band". You may also remember him from "Newt and The Salamanders" opening for the "Average White Band", and most recently playing with "The Fabulous Horndogs". After relocating to Matlacha, Pine Islanders came to know Newt and Graham as "The Palmtones", following the considerable impact they had in the crowd pleasing "Cobalt Blues Band" playing with their friend the late, great slide guitarist "Beer Bottle Bobby".
Newt possesses a keen knowledge of musical genres ranging from traditional blues, swing, jazz, New Orleans, funk, & soul. He brings it all to the table with the Dynamics and is an integral part in shaping the bands sound, as well as fine tuning the bands arrangements.
Willie Miller
Drummer /Vocalist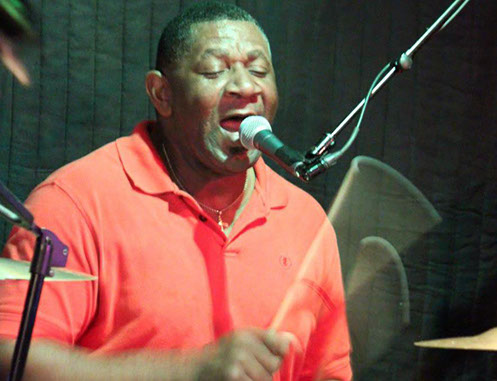 Born in Shreveport, Louisiana, Willie started his musical career at the age of 12 with the bass guitar. Willie use to run around the house beating on everything that would not break with wooden spoons, pencils, sticks from the yard and other drumstick like objects. At age 13, his parents realized with his natural sense of rhythm, the drums were the instrument for Willie. After finishing up grammar school and moving on to Junior High School. His parents enrolled him into intermediate band so that he could learn to read and compose music. As a member of his Junior High Band and a singer in the High School choir, he learned both to read and write music.
After college graduation, he returned home to Houston, Texas where he played with many of the best local bands. Archie Bell and the Drells, Trudy Lynn, Faye White, The Pullum Brothers, and Silky Soul just to name a few. While filling in with a friend's band. Willie met singer songwriter JP Miles through this mutual friend. Willie was then chosen by her father to tour with her as her drummer, which turned into a 4 year tour opening for the Award winning Patti Labelle. He went on from there to share the stage with some of the Blues biggest Superstars. During this time he shared the stage with blues icons such as Johnny Taylor, Tyrone Davis, Betty Wright, Bobby Womack, BB King, Bobby Blue Bland, Shirley Murdock, Millie Jackson and many more.
Currently, his Blues, R&B and Motown influences help to create the soulful and harmonic vocals for Deb and The Dynamics. Willie, AKA "Willometer", brings the heartbeat and driving force to the incredible rhythm section. The Willometer lays down the groove on the drums with such precision and mastery you would think you were listening to a metronome.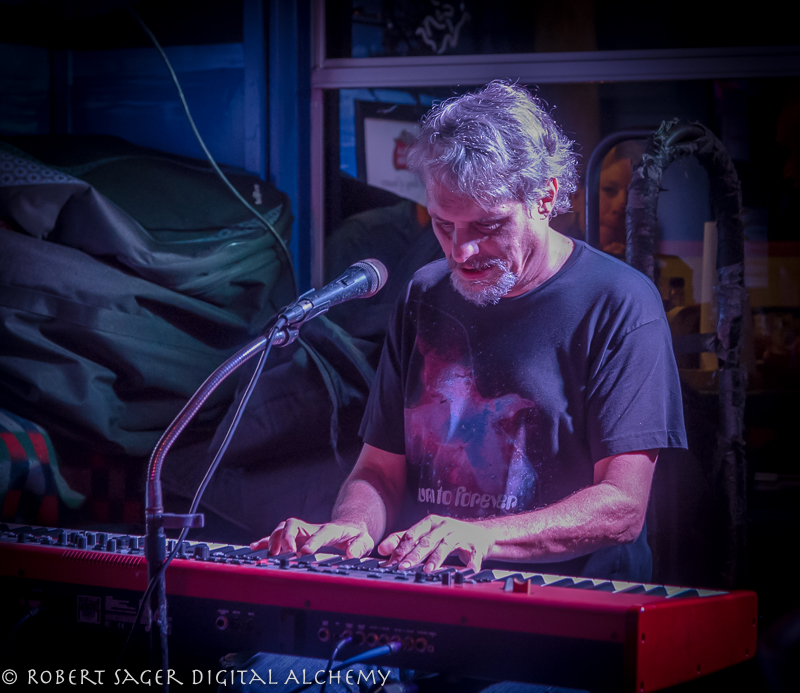 Michael Baer (Keyboard, Vocals)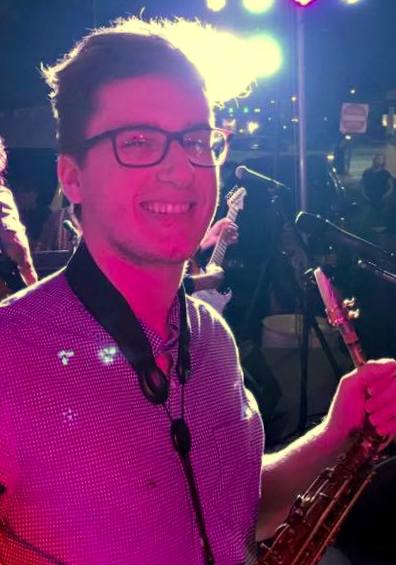 Dylan Young is a University of Central Florida graduate who earned his bachelor's degree in Music Performance with an emphasis in Jazz studies. He began playing
music seriously at the age of seventeen and has since played throughout Florida. In 2017 he recorded with UCF's Flying Horse Big Band on their tenth album "The Bat Swings!" He has also performed multiple times at the Dr. Phillips Center during its opening
week with the big band as well as with other local artists such as Laura Hodos in her show "The Bard Takes Broadway."